Good Evening... or Morning, Barb and Jos!!


Love your menus, Jos


Your breakfast sounds like our dinner, cooked and served by Moi!!


Peameal bacon, thick sliced (that's Back bacon or Canadian bacon for the Yanks), Eggs, lightly fried, sunny side up, toast with apple jelly, cranberry jelly, fuzzy navel jam, or strawberry jam.
All topped off with freshly brewed Tim Horton's coffee!!

Strange to have breakfast for dinner, but we had the bacon left over from the boat on the weekend, and I didn't want it to spoil.

Glad Annie's back, safe, sound and tanned!!

Long flights and delays are only a small bother - as long as you arrive safely


Oh...... better keep this to topic.... a pic...

Bongos - the quiet time!!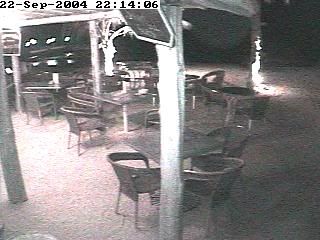 Have a great night, everyone - or morning, Jos!!


I'll see everyone for breakfast on the real tomorrow for me, and may peek back in to see who's still awake!!


Bill