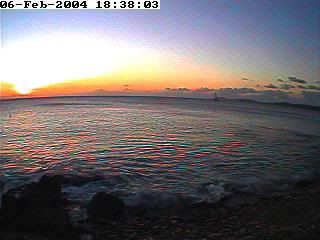 Hi Gang, I am back. The diving show was fabulous, lots of stuff to dream of ( travels, diving suits, computers, cameras etc, etc ) and I particulatrly loved to meet some nice dive masters from Martinique, Guadeloupe, Reunion, places we dove. The dve master who certifyied my level 2 was there too and he offered a nce Ti Punch ( caribbean wogga wogga, woohoo !).
Unfortunately, this year Dutch Caribbeans were not represented :o(
Martin, you are back to Bonaire ????? AGAIN !!!!
YES I AM JEALOUS !!!
Just enjoy, pal, and we are waiting for you to appear on the cams. Think about me when you clean the cam, will you ? Hug to Angela.