Today after Breakfast we did a boat dive, can't remember the site but it was on Klein,,,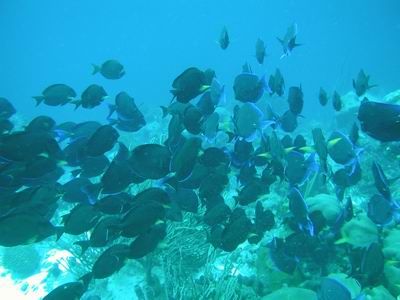 there seemed to be an abundance of fish this time.. and a lot of juveniles, which I think, are a good sign..

Our second dive of the day was at 1000 Steps.. Well it is fine going down with all the gear but I must say that coming up was no laughing matter!!! However I did find that this was the best reef and the most fish life of the whole trip…
Here we ended up in the middle of a bait ball.. I couldn't get the smile off my face for hours!!! And my mask kept leaking the whole dive!!!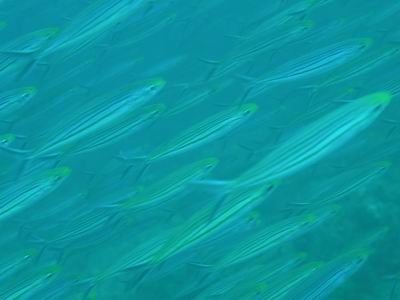 Our third dive today was with Meryl and Steve to the cams and the seahorses so Steve could get some photos…
I held up the cute little fishie that got captured with Meryl in the background.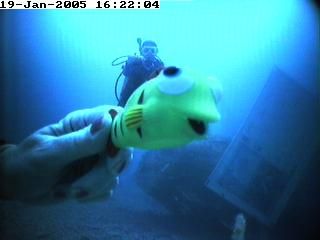 Here are some other shots from the day…
A barracuda under the "Art"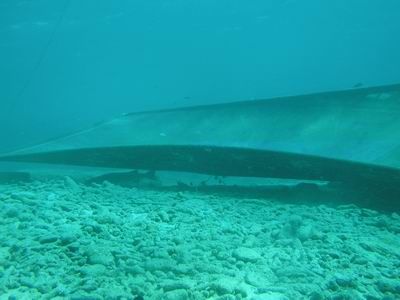 A lone Flamingo tongue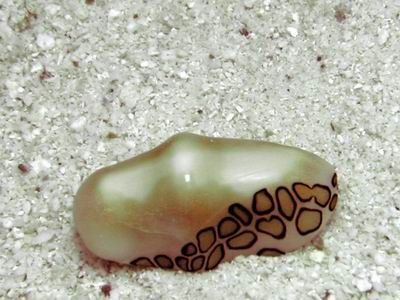 And a banded Shrimp up close..



Dinner tonight was at Bistro de Paris very nice owner, the food was OK
onion soup was rather watery[compared to mine} food could have been hotter..
service was GREAT !!

Gee it's Thursday already.. Time flies right by!!
Today we did two boat dives
Karpata and Witches Hut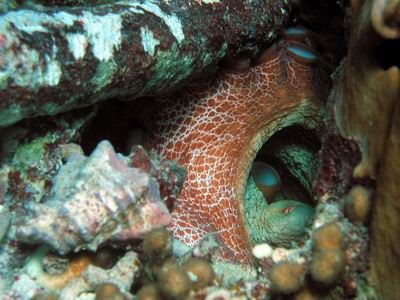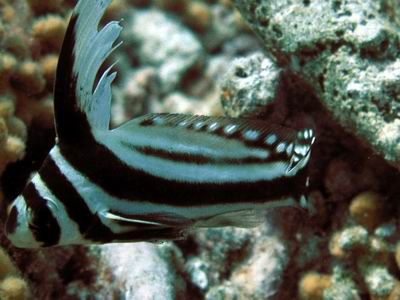 After the two dives we went back to the cottage and then I received a present.. A beautiful bouquet of flowers with a bottle of wine, cheese and crackers and some fruit, was delivered to my door. The card said it was for the New Co-moderator of BT and swore it was not a bribeJ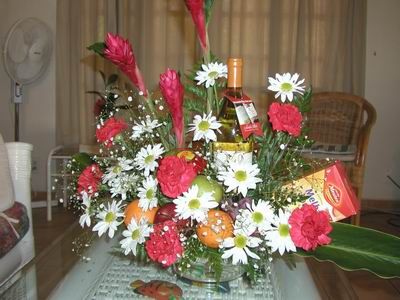 Thank you Jack


Now back to diving.. we did a twilight dive at Capt Don's and some people were surprised that we would go into the water the surge was WILD!!! The VIZ was 0 until we got away from the shore.. Hey we are New York divers! this doesn't scare us at all!!
Didn't take the cameras cause of the surge and of course we saw Charlie and Charlene. Two VERY large Tarpons that must live very near Capt Don's as they are always around at night.. You actually have to watch what you shine your lights on as the tarpons think that it is dinner.. Getting out of the water was like a day at our ocean here in NY.. we managed to escape bruises by backing up the stairs with our fins on and using the surge to push us up each step.. We looked like PROS!!! {wait a minute , we are PROS!!}

Friday Boat dive was to "Invisibles" part of the double reef system..
I was busy with a new diver
so I didn't take may pictures but we did see
a ray,
{the ray got the new diver in trouble as it was at 95 feet and the new diver was an air hog!}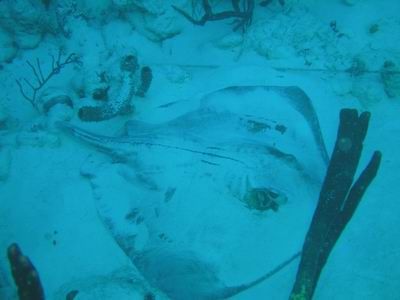 And a few others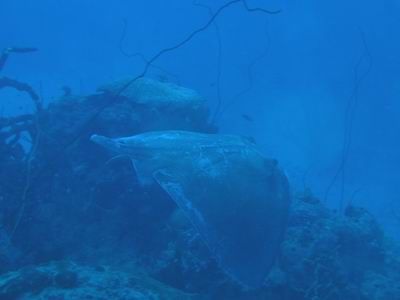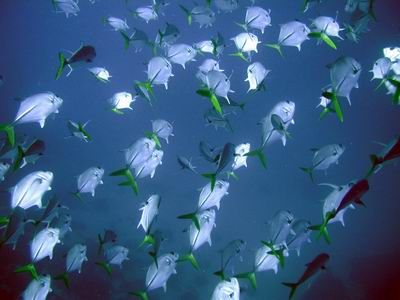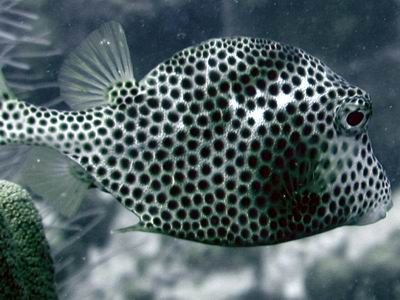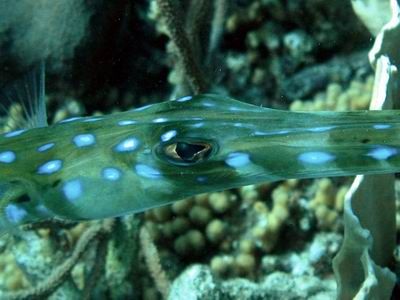 Tonight dinner was at It Rains Fishes
.Well,I try to stay away from Fish while we are on Vacation for reasons of my own,,,,so I tried the Filet au pouve it was very nice . the service was very good and everything was served hot..


Not done yet… More to come