BonaireTalk Discussion Group
Trip Reports: Trip Pics 1/31-2/10
Bonaire Talk: Trip Reports: Archives: Archives 2000 to 2005: Archives - 2001-11-30 to 2002-09-25: Trip Pics 1/31-2/10
---
Here are a few pictures from our trip. We stayed at Lions Dive and dove with Bon Bini. Pictures were taken with an Olympus C-4040 housed in an Olympus PT-010 using only the on-board flash.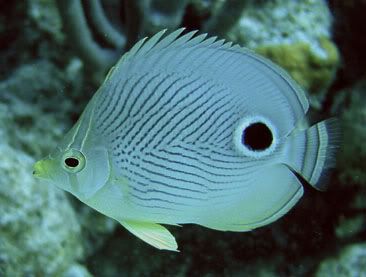 Four Eyed Butterfly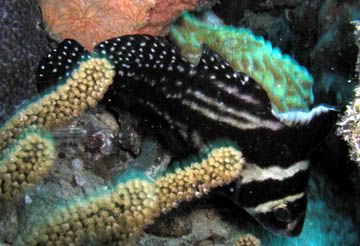 Spotted Drum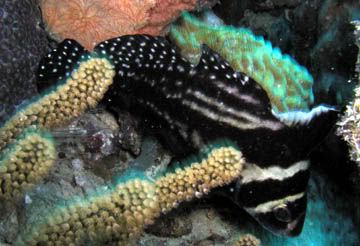 Scorpion Fish

Have many more and will post them as I find the time to process them for posting.
Opps clicked on the wrong source file for the scorpion fish. Here it is: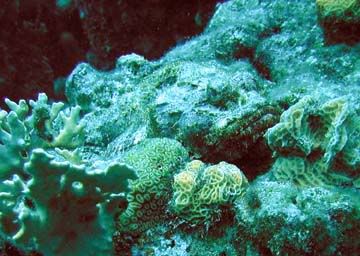 Beautiful pictures! I live in North Andover,MA, Are we neighbors?
Thanks, Darlene! No we are not quite neighbors, we're in Hanover, about half way between Boston and Plymouth.
Here are a few more pix from the trip: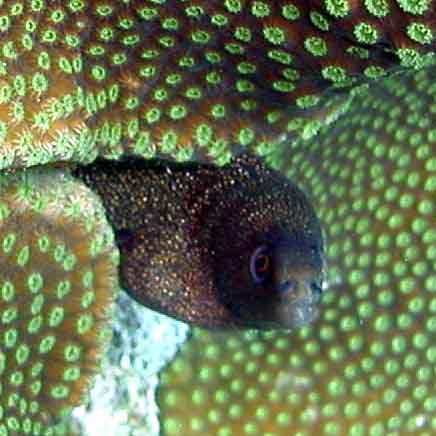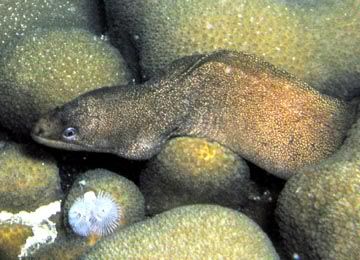 A couple of Golden Tail Morays



A blue anenome with resident Spider Crab and Shrimp.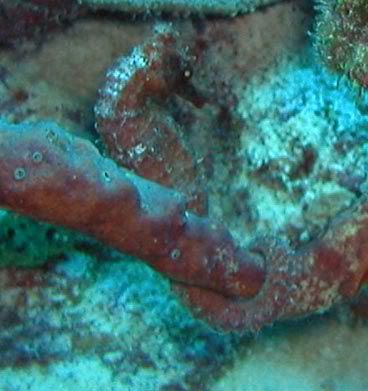 Seahorse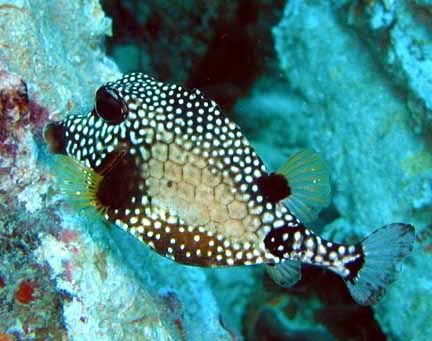 Smooth Trunkfish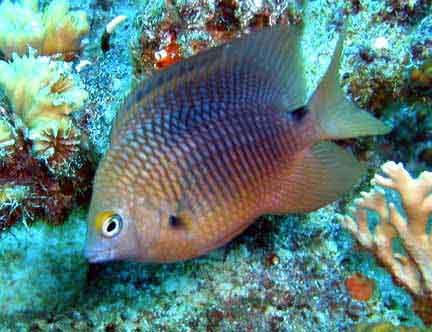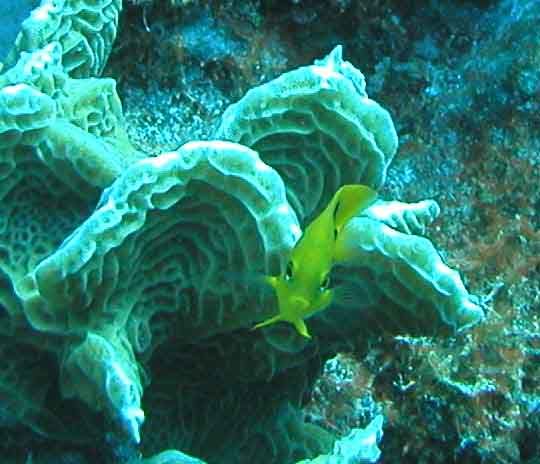 Three Spot Damselfish and very brave juvenile.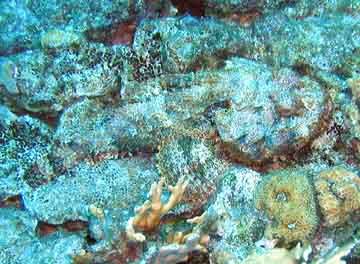 Another view of the Scorpion Fish.
Wonderful pics! We were at Lion's Dive, and dove with Bon Bini as well. They were terrific!
By Leigh Ann on Monday, February 18, 2002 - 11:32 pm:
Nice pics, hard to pick a favorite. I always love the spotted drums and the anenome with the arrow crab and a shrimp is a great combination. AND I always like arrow crabs. Thanks for sharing!!
thanks for sharing the photos. it helps all of us survive until we can get back to paradise also.
By Cynde Lee on Saturday, February 23, 2002 - 3:38 pm:
wonderful photos, thank you for sharing!
---
Visit: The Bonaire WebCams - Current Bonaire images and weather!
The Bonaire Insider - the latest tourism news about Bonaire
The Bonaire Information Site, InfoBonaire
Search Bonaire - Search top Bonaire Web sites
---